Our 25th year of bringing uncommon plants to you!
Our 18th year of bringing these plants to you on the world wide web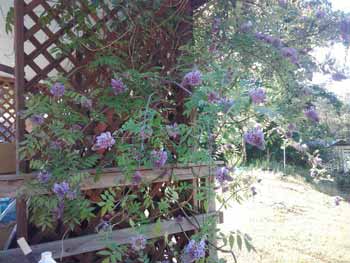 We strive to produce quality native plants that will attract birds, butterflies & other pollinators to your garden. We also produce larval plants to provide food for these butterflies. We believe that we can do this with environmentally friendly methods without using dangerous or systemic pesticides.
Pine Ridge Gardens is a small specialty nursery, located about 5 miles off the Interstate. We usually produce a paper catalog yearly as well as having a presence on the internet. There are various gardening events we attend yearly where we bring plants for you to buy.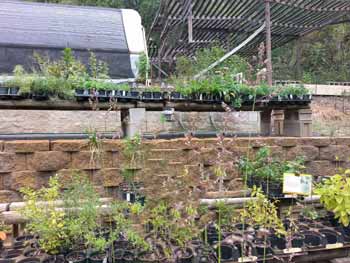 What's New at Pine Ridge Gardens

Please see our ARTICLES page for Songbird Native Factsheet!
We've added info about our pesticide policy
WE are Now an official Monarch Waystation
I send out a weekly email called 'Plant of the Week' A picture is included and facts about the plant - where it is native, where it grows, what critters it attracts. If you are interested is receiving this email, please send me an email requesting that you be added to our list. Unfortunately if you are with Earthlink or Mindspring,my emails are rejected by them.
Open House Days for Spring 2018
Coming soon


If you'd like to come some other
time, please call us at 479-293-4359
or email us office@pineridgegardens.com
We love to hear from you!
You're welcome to come by on open house days, make an appointment for other times, call, or email.
All of our contact and order information is here.
Pine Ridge Gardens is a family operated nursery, with me, MaryAnn as chief grower & bottlewasher. Grandson Preston and Candy, our yellow lab is an integral part of the staff. Various family members help out when needed. Sometimes friends just come & volunteer.